Beware of Bad SEO Companies!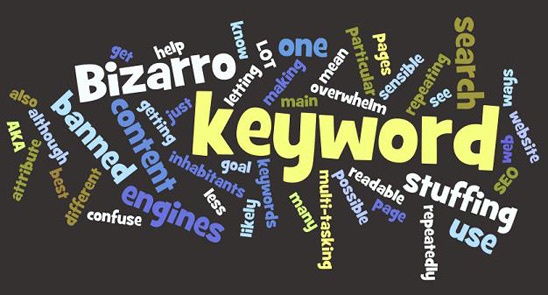 So lately I keep coming across the repercussions from quite a few large SEO companies with some clients & also some friends too. Firstly, I make no apologies for some of the more 'controversial' content in this blog. After having to give evidence for 2 lawsuits against certain SEO companies and helping pick up the pieces for others - I want to make this information known. Most importantly, I want business owners to read this. If you want some supporting information of what I am hoping to convey to you please consult the official facts guidelines from Google below - please read the rest of my blog too but :)
Let's start with how this all happened - way back in time... (well only a couple of years ago to be precise)
The Old Days - Number 1 Rankings - 'Eazy Peezy'
Google used to operate differently. In the earlier days, to get a top page Google listing it was as simple as spamming and scheming as many backlinks as you could get back to your site with blatant keyword anchor text. This would manipulate page rank and usually involve using keywords clients were wanting rankings for as the linked text. Doing this would quickly get you a number 1 ranking, regardless of the 'quality' of your page or site.
The Repercussions
Top listings are worth big cash. You get your business, product or service to the top of Google for what your potential customers are searching for and it can bring in A LOT OF MONEY! Simple business is you spend money to make more back. This created a massive market of 'shonky' companies taking advantage of Google's ranking system to get the people who paid them to the top.
These companies put in place 'budget' systems to get backlinks to their paying clients. This got them to the top of search results so clients were happy and more people kept coming to them. They used things like...
Making 100's of their own websites and putting links from these
Creating and participating in link building schemes
Paying overseas workers $1, $2, $3 an hour to get them links from forums, directories and other sites
Reciprocal and '3 Way' links with other commission-based/participating based sites
Doing this earned SEO companies a lot of money in the old days for minimal outlay. And seriously - why not? They were paid to deliver results that everyone wanted - and they did! But... the catch was what they were doing would have implications as Google began to change it's ranking algorithm....
The Change...
One day (mainly since 2011-12) Google decided it would improve how it ranked sites in search results. Why? Because of the above manipulations, there were all types of 'dodgy' websites getting top page listings. Was this good for the end search users? Quite simply NO! I mean who wants to search for something like 'Nike shoes' and have a bunch of overseas based distributors coming up selling 'knock-offs' on the first page. Thankfully Google adapted and changed their algorithm, helping deliver better search results. Not only did the 'old ways' stop sites getting to number 1 - even worse, they actually penalised these sites making massive negative repercussions.
The Fallout
OK so now there are hundreds of big SEO companies with all their budget systems in place that used to deliver results. Google changes and even penalises their methods, so now what do they do? Google basically says (which is 100% beneficial to people searching for things) that they now value quality of content, usability of sites, speed, social media reputation etc. when judging why one site ranks above another. Good! So what do these big companies do now? You would think they change their methods and go with the times to keep delivering results. But NO... Their systems and margins and most importantly ABILITY to deliver these new criteria is simply not possible. So they keep doing what they are doing.
I mean how can a big company employing 100's of people in India or Philippines (examples only) get these workers and systems to produce quality content to get results? They simply can not! But they keep doing it anyway.
The Result
Personally I have never participated in 'dodgy' SEO. There was simply always too much evidence to suggest that one day it would all come crashing down like it has. But... many companies paying large SEO firms money for doing this began to be penalised by Google. Their rankings dropped off the chart, they lost massive amounts of business, and the whole industry came under a dark cloud.
I have personally had to give evidence for 2 law suits against such SEO companies for clients whom I have had to help pick up the pieces after they lost a lot of money because of this. I have even had staff from these companies affirm to me that they were practicing 'black hat' SEO methods and essentially proclaim they were guilty of not abiding by Google's quality guidelines.
The After-Effect
For me, and every other person or company who has tried to pick up the pieces - it is not a pretty job. Because of the old expectations clients expect from SEO companies - they want results pretty quickly. But if you have ever tried to do a Google reconsideration for a penalty - it is not that simple. You have to contact and remove all the old bad back-links, identify and tidy up all the old keyword spammed landing pages, and many other time intensive tasks.
Once the site is in accordance with Google's quality guidelines - then and only then - can you start back on proper SEO tasks. Unlike the old days where unskilled overseas workers could perform tasks for next to nothing that could be charged out at 1000's of dollars - these days it requires proper skill, knowledge and strategy. Sure, go to a freelancer site and hire an Indian for $4 an hour - you will get what you pay for - I promise you that.
Attention all Business Owners:
Nobody knows your business like you or your staff do. As SEO specialists, no one knows the PROPER systems like we all do. It takes your knowledge and our skills to get to the top of Google these days. We need your input on industry specific content to write good pages, blogs, social media posts and all the other things essential to good SEO. You need us to use our experience and skills to deliver this in a way across all platforms to maximise your impact on search results.
Unless you come across an SEO specialist who is also a specialist on your particular industry - we can not create from scratch the content necessary to show your prospective visitors why you are better than the next competitor. This is the true essence of what Google is looking for these days - great content - easy-to-use fast websites - proper representation on all the major platforms - engaging social media and most of all - AN EFFECTIVE DELIVERY OF WHAT YOUR VISITORS WANT!
My Personal Opinion & Advice
OK, sure part of my business is that I offer SEO... but I want you to look beyond that I am pitching my own business services, and look at the greater picture. Here are what I have found to be the most successful strategies & advice for achieving good page rankings...
For my own websites and my clients, the best results have always come from having experts/owners/staff write or look over ALL content that is published to make sure it is factual for their industry, personal to their business systems, and directly answers the questions that the people have come to their site for.
Like good old fashioned 'word of mouth' - people recommend stuff they like. Concentrate on the quality of your product or service and how you portray it online, rather than 'pretending' or 'paying someone to pretend' that they are a customer and falsely blasting links back to your site all over the internet.
Google is a lot smarter than what many people credit it for. Fact - no one knows Google's exact algorithms. Chances are if you try and manipulate page ranking in a 'dishonest' way - Google will identify this - now or in the future. Be honest, genuine and let your customers talk on other websites - not you or people that you pay.
Content is written for people - NOT SEARCH ENGINES!
If a little local store or unknown brand has 10 000+ Facebook likes or Twitter mentions - it is pretty obvious this is from paid 'likes'. Use social media to engage your clients/prospective clients and not as a big competition as to who has the most likes and trying to use this to manipulate Google rankings.
There are 1000's of directories out there - we don't need any more! Pick only a few of the most respected, applicable and authoritative ones to advertise your site and get links from.
Use the tools that are there! Things like Google Places, Google Products, social media, reputable directories like the Yellow Pages etc. are there for a reason. Make use of them solely for the purposes for which they are intended for.
Use 'on-page' formatting to enhance visitor experience not for SEO. Like I could go: "SEO BRISBANE" - and you will be thinking why are those words bold when there are more important things on this page?
At the end of the day it is your product, service or brand that is most important! If this is inferior to other alternatives on the market - spend your time & money developing this before you spend big $$$'s trying to advertise/optimise it.
If you connect at all with what I am conveying here, my only promise to you is that if you contact us about our own SEO services - we will do our absolute best and use all of our extensive knowledge to apply this to your website. If you understand what I am saying but are not keen on my approach - here is a list of recommendations from Google about what to look for in your SEO approach - https://support.google.com/webmasters/answer/35291?hl=en
- Ryan